Pearls of Africa Special Needs Centres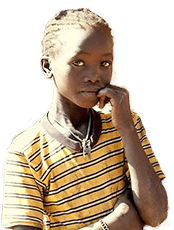 Are you able to help us support this project?
Go to our Get Involved Page to find out how you can support us.
The Project
PASNEC operates on two sites at Kanyanya and Seguku and are part of an extremely limited provision for children with special needs in Uganda. Now that both are firmly established, they are able to provide help for both day and residential pupils ranging from from primary school children to adults, especially girls with funding from UK Aid.
Both centres give quality of life, love and acceptance to persons with special needs in a holistic manner. They try to provide high quality sustainable educational and vocational services.
Aims and Services
To encourage each child to develop as fully as possible, physically, emotionally, mentally and spiritually.
To provide practical training in
Self Help skills, such as bathing
Activities of daily living, such as washing up
Basic numeracy and literacy, vocational skills such as sewing, woodwork, cooking and craft work.
This is so that the children can become as independent as possible in later life
To provide relevant educational and vocational services to children who are prevented from attending mainstream schools because of specific learning needs or multiple handicaps.
Give advice to parents on how to care for special needs children and house adaptations at home to accommodate a disability.
The Current Position
Patti Squire, a Director of the Foundation, and a Special Needs Teacher, from England, has headed the project since she joined the project within the grounds of Mengo Hospital, Kampala in 1996.
Thirty five children attend Kanyanya where there are nine staff and twenty five are at Seguku where there are seven staff. Parents pay school fees except for children, currently fifteen at Kanyana, who are sponsored by UK Aid.
FOAG provides a fixed quarterly payment of £1,500 to help towards salaries and general running costs. Over the years we have also funded other needs including a generator. Patti has said on more than one occasion that she does not think PASNEC could have survived without FOAG.
The History of PASNEC
In 1985, a new department was started within the grounds of Mengo Hospital.
In 1990, Mengo Unit started a sister school at Guluddene. This was opened by Mrs Janet Museveni, the President's wife in 1991. Patti Squire, the current Director of the foundation, went to Uganda in January 1991 and assisted with the project within Mengo Hospital from 1996.
In 2002, Guluddene became a day and boarding section so that some of the older special needs children could learn more independence skills.
In 2004, there was expansion again at Mengo and the Early Stimulation Centre (ESC) was created to help babies and children with disabilities from birth upwards. The Mengo Unit, the ESC and the Guluddene Unit were the Occupational Therapy Department of Mengo Hospital.
At the end of 2011, the Mengo Unit and the ESC left the hospital. A new NGO was started and subsequently a Trust which is called Pearls of Africa Special Needs Centres (PASNEC) Foundation.
Guluddene Centre continued under PASNEC until the end of 2018 when it moved onto its own land at Seguku. PASNEC now comprises of Kanyanya and Seguku Centres.